Good Words, Simplified
An update for readers old and new.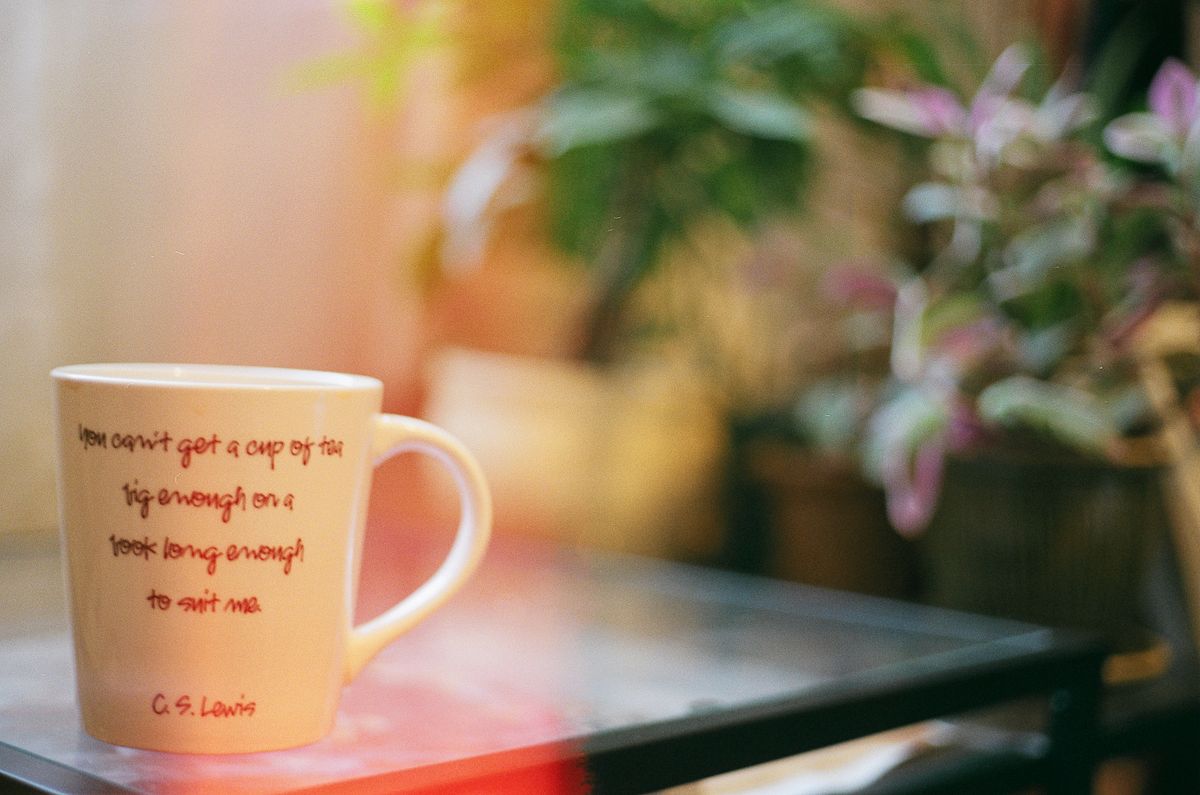 There's no need to panic. Things look a little different around here, it's true, but everything is going according to plan. Sort of!
My life has changed of late, and Good Words is changing in kind. Earlier this year, my daughter was born, and she's turned our lives upside down in the most wonderful ways. Unfortunately, she also has very consistent needs. Time, mainly, but also a non-trivial amount of gear and diapers. Essentially, she's a full-time job, so I went out and got one of those too because what's more fun than sleeping less and working more?
All joking aside, I'm very thankful for both of my new jobs. Earlier this month, I started working as a copywriter for a local toy company in Montréal. I plan on keeping this a secret from Lucy for as long as possible! So what does this have to do with Good Words? The newsletter and blog will continue, but both will scale with my ambitions. After spending the better part of two years building a reader-supported business, I find myself faced with a choice.
Do I try to do it all, or do I embrace human-scale limits? If you've been reading Good Words, you probably know the answer.
Embracing limits doesn't mean that I'll be giving up writing about faith, technology, and the particular weirdness of being alive in 20xx. It does, however, mean I'll have to prune my ambitions to fit my current capacities. Practically, this means moving to a monthly-ish publishing schedule for Good Links issues (curated reading & listening with some commentary) and far fewer original essays.
Given this change, I've also decided to pause new paid subscriptions. Current paying subscribers are welcome to continue supporting me but are also just as welcome to stop their payments. Paid for or not, I intend to make everything available to subscribers and continue doing my best to bring good words to your inbox. As far as changes go, that's the big one. I'll take my time with Good Words in the hope that it'll be worth yours when issues arrive. Other changes include:
The Good Words chat channel on Discord is now to all subscribers.
Newsletter replies are fixed! You can now (again) reply directly to Good Words in your inbox to ask a question or let me know what you think.
When I started Good Words, I hoped to spark conversation about issues and questions that resist easy reduction. Not only in comment threads but around tables, preferably over hot tea or cold beers. Questions whose complexity continues to captivate me. Questions like, "is social media inherently toxic," "does convenience always improve an experience," and "how has prayer changed in the age of fractured attention." This newsletter's admittedly small reach and scale have translated into enriching conversations on these subjects and many others, at least on my end.
The trade-off of publishing an internet newsletter is that I can reach readers I wouldn't otherwise have access to, but I lose the possibility of offering real hospitality (tea or beer!). Good Words is partly an experiment, a project in which I'm trying to recreate the best of what we experience when we receive hospitality, whether the physical or intellectual sort. Often, the result has been to simply create a hunger for the real thing — the table and the crosstalk. Yet, even when this project has failed to live up to my expectations for it, I'm comforted by the feeling that this small faction in the Republic of Newsletters has somehow moved the needle for a small group of readers, at least. It very well may be impossible to create genuine hospitality in a "remote work" world, but when we try, we make things just a little bit better, a little more human. And that's a good thing, even when it results in a simple invitation to talk and eat, and not in the perfect solution for fixing social media or some other such moonshot.
Thank you. Thank you for reading, and for the email comments, and for all the great discussions. I also feel what might be an unhealthy level of gratitude for everyone who has shared or offered paid support for these words. Most of which, I should mention, are the words of others and not my own. The chief value of Good Words has and will continue to be in being a moderate and trustworthy voice saying, "look at this."
But this is not the end! I've got a new job, not died. And I'm determined to remember who I write for (it's you – I write for you). So as Good Words moves into this new season, I'm going to ask you to help me choose what's next.
What do you want to read first?
The final planned installment of A New Day in The Neighbourhood, "What's Belonging For?"
A page dedicated to collecting the best articles and podcasts from the previously paid-only Good Links issues. A living reading list, basically.
Reply to this email or hop into the Discord channel to let me know what you'd like me to work on first. Again – thank you for reading.
---